Product Spotlight: ZAGO Socket Cap Seal Screws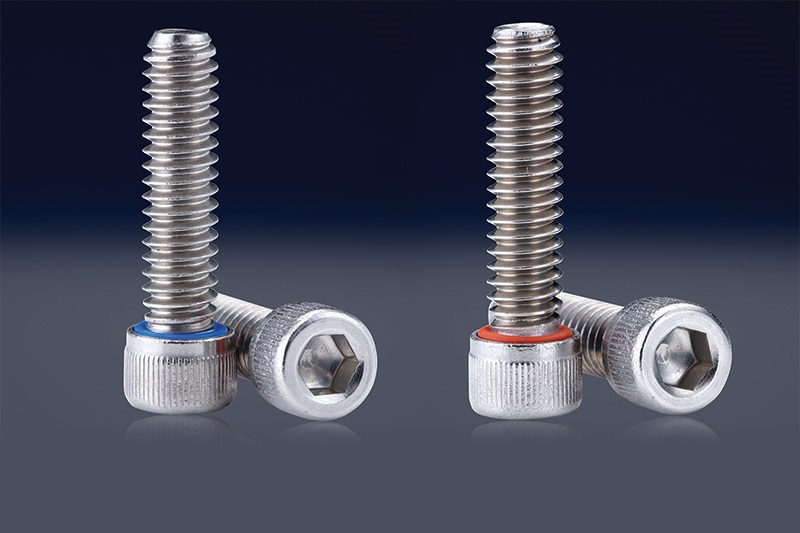 ---
---
Seal the deal with ZAGO Socket Cap Seal Screws engineered with 360° rubber O-ring technology. Protect the environment and/or your equipment from moisture, humidity, dirt, dust, hazardous fluids/ gases and other contaminants.
ZAGO Socket Cap Seal Screws are unlike ordinary fasteners:
Typical fasteners close and secure parts. ZAGO sealing fasteners including our ZAGO Socket Cap Seal Screws with 360° rubber O-ring technology, are guaranteed to protect your equipment from contaminants, while preventing contaminants in your equipment from seeping out and damaging the environment. ZAGO Socket Cap Seal Screws can also withstand extreme hot and cold temperatures, making it extremely reliable to perform in harsh conditions.
Durable and Sustainable:
Once screw is torqued rubber O-ring will not break or crack, and has unmatched gripping ability, reduced stripping, and can withstand extreme pressure, weather, and temperatures.
A Wise Investment:
Save time and money in costly repairs/ replacement parts caused by contaminants (i.e.: dirt, water, oil, fluids, gas,) infiltrating or seeping out of equipment. ZAGO socket cap seal screws are reusable, too.
Inherently Green:
Made from corrosion-resistant metals, including Steel, Stainless Steel and Titanium.
Engineered to Fit Your Needs:
Higher socket cap head height permits a deeper groove, can integrate a wire safety mechanism, and can accommodate larger cross-section O-ring. There is less space requirement compared to Phillips pan heads and other styles; custom and oversized ZAGO Socket Cap Seal Screws are available.
Perfect for Sealing:
Air tooling, generators, pumps, compressors, machine parts, electronic devices, automotive components, and more.
Certified:
NEMA ready. REACH, RoHS, DEKRA, DFARS and Buy American Act compliant.