Defense for Your Toggle, Push Button & Rotary Switch Boots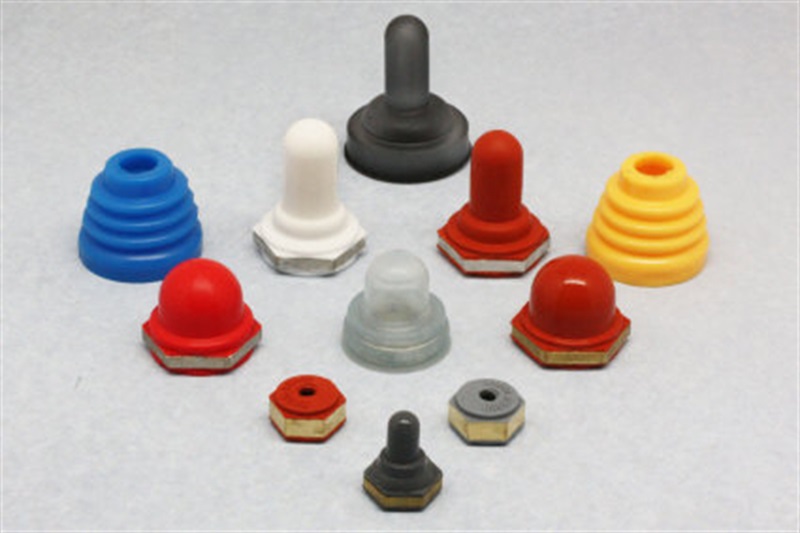 ---
---
If your equipment features push button, toggle and rotary switches and you are functioning in semi-harsh to harsh environments, then it's key that you take advantage of ZAGO's switch boots. Just why is it so important? The fact is, your mission critical equipment could deteriorate very quickly if your switches are unprotected. Pressure, moisture and contamination can undermine the integrity of your switches, and harm delicate internal machine parts.
ZAGO's switch boots are built to block out intrusive substances. Indeed, they shield out harmful elements such as fluids, oil, dirt, salt, sunlight, fungus and more. The switch boots feature a unique mounting nut that is clamped down around the switch's base nut, thus creating an airtight seal about the switch from all directions. ZAGO's switch boots are manufactured using ultra high quality materials, so they will last you year after year. With ZAGO's switch boots, your equipment will last years longer.
ZAGO proudy crafts the the switch boots using a single, ultra durable silicone-rubber element. The engineering team at ZAGO has optimally designed these switch boots such that they are both flexible and highly resistant. They offer you maneuverability, while at the same time they create an airtight seal around the switch. Plus, they are extremely easy to use; simply mount the custom-molded switch boot over you switch, and gently twist it into place. There really is no setup or cleanup hassle, and these products are reusable for years on end. Moreover, the switches are sleek and aesthetic, and can be custom designed in a color of your choosing.
Keep your toggle, rotary and push button switches functioning at their best by fortifying them with ZAGO's switch boots. Don't neglect your equipment–keep it functioning for years on end by using ZAGO's switch boots. Whether you operate in the medical field or whether you produce consumer products, make sure your equipment is prepared to withstand water, pressure, bacteria and much more with ZAGO's toggle, push button and rotary switch boots. Get in touch with ZAGO today to learn more!