Honoring Annual STEAM Day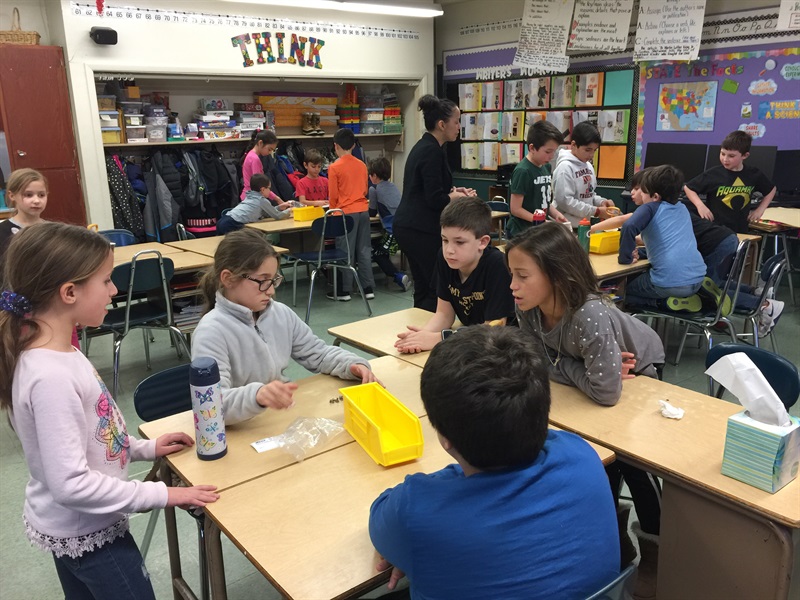 ---
---
ZAGO's Jackie Luciano Shares The Magic of Manufacturing with Westfield, NJ, Elementary School Students
In January, Jackie Luciano, Vice President of Manufacturing Operations at ZAGO Manufacturing, had the opportunity to be a parent presenter and share her passion for manufacturing with first through fifth grade students attending her daughter's public school, Tamaques Elementary in Westfield, New Jersey. The presentation was held in honor of the school's Annual STEAM Day.
In addition to teaching curious classmates about the nuts and bolts of manufacturing and Six Sigma concepts, it was all hands on deck with a special activity designed to simulate an assembly line. The task: find the most efficient way to package and label ZAGO sealing screws.
"It was so much fun to watch children work together, and I hope it inspires them to explore manufacturing and STEM concepts either in school or independently," said Jackie.
Through its Sustainable 360 initiative, ZAGO routinely hosts STEM education programs for children and teens, and recently, with support from the New Jersey Manufacturing Extension Program, hosted a manufacturing tour for high school students from Newark Tech Vocational School.