SHIPPING
WORLDWIDE
Product Spotlight: Mil-Spec Sealing Screws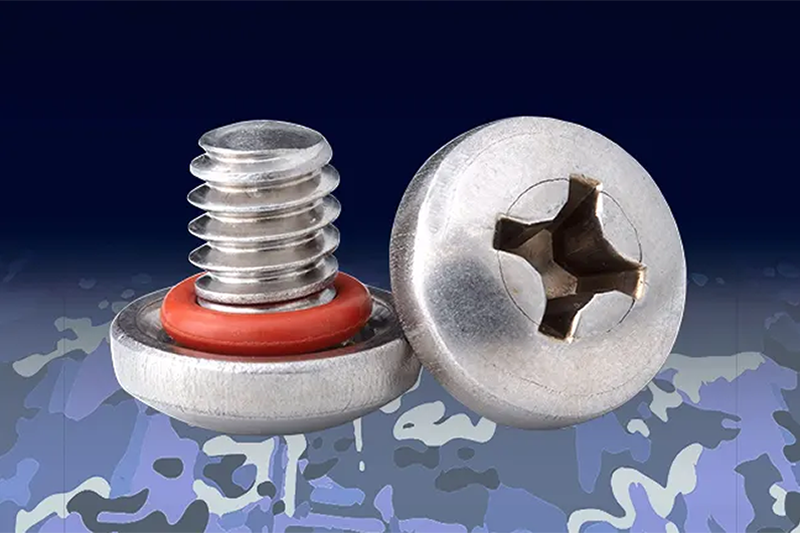 ---
---
ZAGO Mil-Spec Sealing Fasteners Provide Peace of Mind with Certifications and 360° Protection
Benefits
Unbreakable Sealing Protection: Engineered with 360° rubber O-ring technology to prevent contaminants from leaking into or out of equipment and potentially damaging it or the environment.
Availability: ZAGO MS3212/ MS3213 sealing screws are in stock and ship within 2-3 days.
Variety: ZAGO high-tech sealing screws, nuts, or bolts can be built to Military Standards.
Versatile: Made for air, land, and sea. Equipment applications include ground and air night vision goggle/thermal cameras, security and radar sensors, military grade robots / drones, engine components and fuel pumps for airplanes, fleets, rockets, jets, etc.
Certified: Meet DFARS, REACH and RoHS requirements. Pressure-tested to military standard 1,500 psi.
American Made: Made in the USA/ Buy American Act compliant.
Built to Withstand:
Pressure and vibration
Corrosion
Extreme hot and cold temperatures
Extreme weather conditions (Hail, snow, sleet, rain, etc.)
Dust
Saltwater/Water/Moisture-Air
Oil/Liquids
Gas