Newsletter – June 2017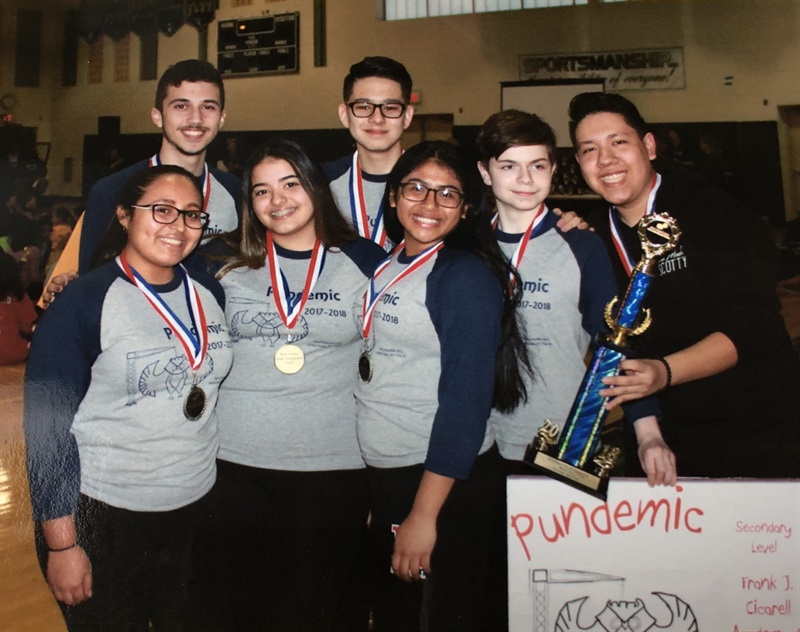 ---
---
Education Is The Key To Success!
At ZAGO Manufacturing, we understand that the smartest investment we can make is in the training and education of our employees and young people in our community. In the month of May, we were honored to support Elizabeth High School Frank J. Cicarell Academy in their participation at The Destination Imagination Global Finals 2017 and also celebrate the accomplishment of our own GM Jacqueline Luciano completing her MBA in finance.
Destination Imagination (DI) is a non-profit organization dedicated to encouraging students to engage in open-ended academic challenges through STEM (science, technology, engineering and mathematics), arts and service learning. The challenges are designed for students to use their intelligence and creativity to problem solve and develop skills that will allow them to build successful future careers. DI is the biggest celebration of creativity in the world making Knoxville, Tennessee the gathering point for teams from 48 states and 14 countries to showcase their pioneering solutions. Frank J. Cicarell Academy performed well, ranking 20th out of 65 teams in the Technical Challenge, 16th out of 55 teams in the Community Service Challenge and 11th out of 74 teams in the Scientific Challenge. We are so proud to have helped them make the trip to Tennessee to show off their talent!
Jacqueline Luciano joined ZAGO as a part-time bookkeeper nearly ten years ago, but it did not take us long to realize that her intelligence, creativity and talent warranted her having a wider ranging role in our company. After five years Jackie became our full time general manager. Always looking for new challenges, however, Jackie decided to seek an MBA in finance through the EMBA program at Rutgers University-Newark School of Business.
We gladly partnered with Jackie in making this investment in her education, and although she just graduated this May, we have already been the beneficiaries of Jackie's increased business knowledge and acumen.
We congratulate Jackie on her graduation and commend her for her hard work and dedication to ZAGO, and to her future.