The Ultimate Fortification Against Leaks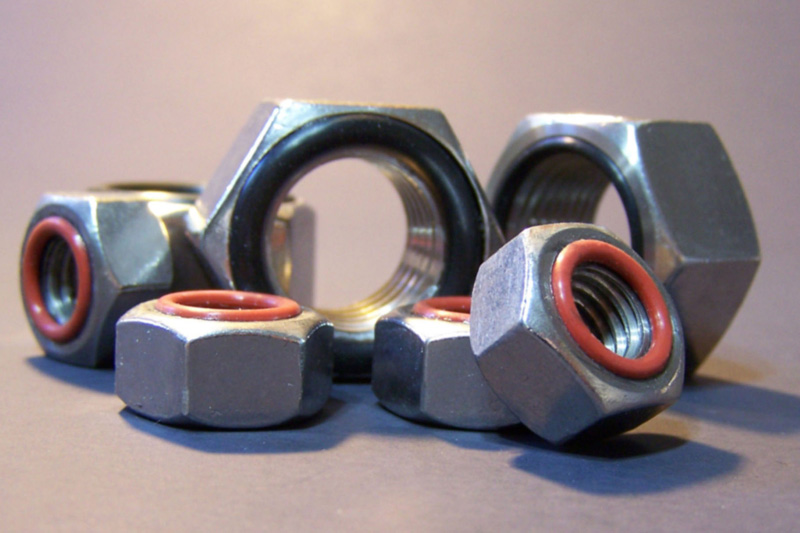 ---
---
If you are operating in harsh conditions, then make sure that your equipment is prepared. How do you mitigate the risks presented by vibration, contamination, pressure and more? By replacing ordinary nuts with ZAGO's ultra durable self sealing nuts. These tough pieces of hardware grant you unsurpassable sealing power, as well as fastening power. Indeed, these pieces of hardware have been manufactured to feature a unique rubber element, something that ordinary nuts lack.
With ZAGO's top of the line self-sealing nuts, you are guaranteed unbeatable protection against leaks in every direction. These fasteners perform extraordinarily; when torque is applied to ZAGO's self sealing nuts, they effectively form an impenetrable seal. The seal is created with a variety of surface materials, and allows for metal on metal contact. Experience the incredible difference this hardware delivers you–your most sensitive equipment will outlast the damaging effects of contamination, pressure and more, and perform optimally for years.
ZAGO manufactures self sealing nuts using a one-piece design that is as sleek as is functional. ZAGO has thus eliminated the need for surface preparation, compounds, chemical sealants, gaskets and more. No need to expose yourself to potentially harmful chemicals to achieve sealing power. Simply replace ordinary nuts with ZAGO's self sealing nuts–no prep hassle or clean up necessary. Avoid risks and utilize the cost-effective sealing solution that ZAGO offers you today.
Leaders in a wide variety of industries utilize ZAGO's self sealing nuts every day, worldwide. For example, the nuts are utilized in applications involving hydraulic, fuel of pneumatic systems. Military professionals also depend on ZAGO for a continuous supply of self sealing nuts. Ensure that your equipment is performing up to par by planning your next project with ZAGO's team of ultra qualified engineers. The team will gladly help you devise the ultimate sealing solution.