Top 10 "Tech Tips" for Choosing the Best Sealing Screw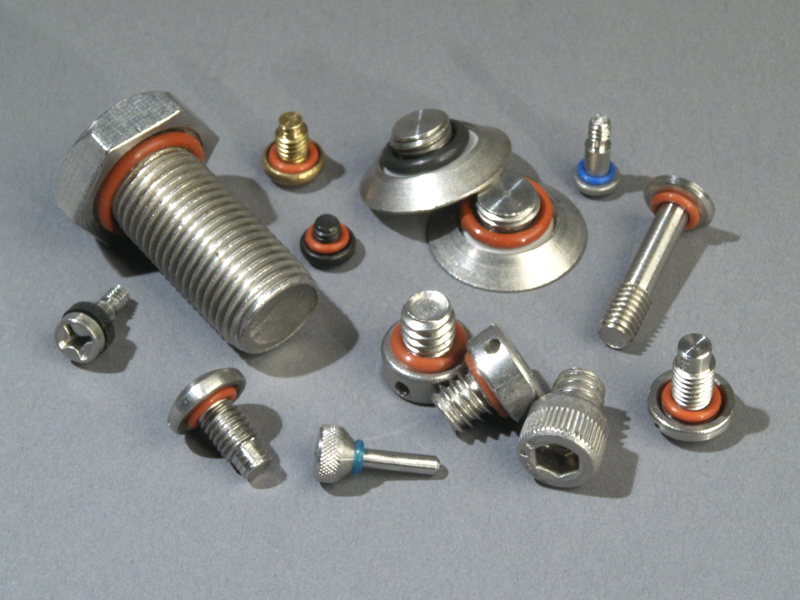 ---
---
If your equipment is exposed to harsh environments then your equipment is best served and protected by using sealing screws and fasteners. ZAGO's line of self-sealing screws, bolts, and nuts offers you unsurpassable fastening and sealing power.
Here are a few tips to consider when choosing sealing screws for your next project:
Tech Tip #1:
Choose the right screw material and o-ring material. When considering the choice of material there are 5 important criteria: Mechanical Properties, Corrosion Resistance, Fabrication Operations, Total Cost and Material availability. When choosing an O-ring factors that should be considered are the application for which the O-ring is to be used; the media to be sealed; the size of the fastener to be sealed; and the temperature and pressure to which the O-ring will be subjected.
Tech Tip #2:
Use a clearance hole. We recommend an oversized clearance hole be machined on the mating part in order to prevent the o-ring from being damaged. Machining a clearance hole forms a "squeezing" area for the O-ring to sit and fill the gap between the o-ring groove and the plating surface avoiding excessive twisting, nibbling or cutting of the O-ring.
Tech Tip #3:
Use an Over-sized Head. If your application requires a large opening to be sealed, try ZAGO's oversized head sealing screws for complete metal-to-metal contact with 360 degree sealing power.
Tech Tip #4:
Use a Socket Button Washer Head Seal Screw. If your application requires sealing of a large opening we recommend using the socket button washer head sealing screw as the larger head accommodates a larger surface to accomplish metal-to metal contact with the advantage of a low projection head.
Tech Tip #5:
Provide a Print. If you have an application that requires a special seal screw or a non-standard machine screw, just email us a print to info@zago.com. We can manufacture to your exact specifications.
Tech Tip #6:
Use a Socket Cap Screw. The 6 flat surfaces within the recess allows for high torquing without damaging the head and require no side clearance restrictions. Ideal for assemblies with close tolerances.
Tech Tip #7:
Need help choosing a product? ZAGO's technical engineering team is always available to provide assistance in choosing the right sealing product. You can also visit us at zago.com/Gallery to view ZAGO's capabilities for producing "special" sealing products.
Tech Tip#8:
Save time. ZAGO is now offering non-standard machine screws without a sealing element. If your application requires sealing or non-sealing machine screws ZAGO is your one-stop-shop due to our fully equipped in-house machine shop.
Tech Tip #9:
Don't be afraid to ask. If you need a fastener with dimensions outside the standard range, ZAGO is your best source for unusual lengths and head sizes. We can modify to your exact specifications.
Tech Tip #10:
Advise if quick turn-around is needed. Our ISO certified in-house machining process helps us provide you with the best lead times and the highest quality products.