ZAGO Manufacturing Stays Globally Competitive By Installing Solar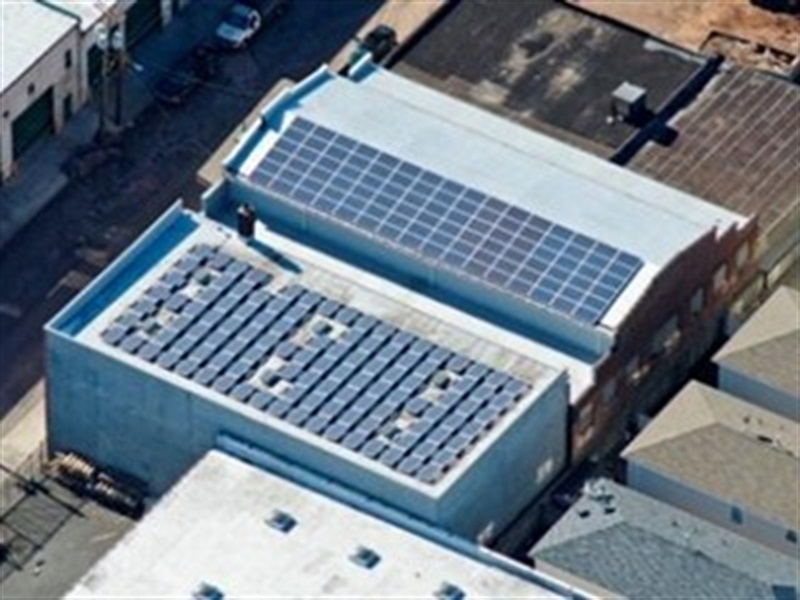 ---
---
ZAGO Manufacturing Co. is pleased to announce that they have gone solar at their headquarters and manufacturing operations, based in Newark, New Jersey. This investment in solar power increases their global competitiveness by lowering their operational costs, allowing them to continue manufacturing all their innovative sealing products at their Newark facility.
"Since we are here in Newark for the long run, we are committed to investing in our facility and decided to go solar," explained Gail Friedberg, Vice President of ZAGO. "We are proud that our 20-year old company was 'Born in Newark' since we started at the NJIT Business Incubator back in 1993. After graduating from the incubator, we rented a facility in Newark before buying this building ten years ago."
"With a tough economy, we investigated ways to curb our expenses and electricity was a logical choice to consider," added Harvey Rottenstrich, President of ZAGO. "Being energy independent is important to us. This decision not only lowers our operating costs, it reduces the risk from the volatility of future electric prices. Solar is a great hedge and our expenses are now more reliable. With the federal tax credit and bonus depreciation, it made it very worthwhile to install the system."
The 207 solar modules in this system provide over 60% of their electricity consumption. "This project means a lot to us since all of our products are "Made in the U.S.A.". By generating electricity through solar, we are able to reduce our operating expenses and remain competitive in the marketplace, while retaining valuable manufacturing jobs in New Jersey.
About ZAGO Manufacturing:
ZAGO Manufacturing Co. is a Newark-based family-owned business that develops and manufactures custom, high-tech sealing solutions and components. ZAGO 's products are used by engineers in countless industries: aerospace, transportation, medicine, robotics, construction, electronics and more. Clients span the world and include major military contractors, Ferrari, Google, Tesla, BOSE, Lockheed Martin, HP and others.