We Are Titanium!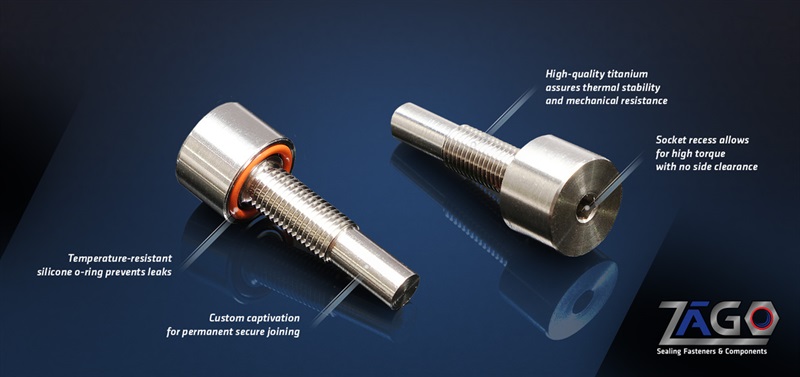 ---
---
Your Source for Titanium Parts
Named for the Titans of Greek Mythology, Titanium (Ti) is a silver colored low density high strength metal. With the highest strength-to-density ratio of any metallic element, titanium is an ideal metal for use in aerospace and military applications. In addition, its high resistance to corrosion also makes Titanium an excellent choice for sub-sea exploration and other situations where exposure to salt water is a hazard.
ZAGO is an acknowledged expert in the fabrication of seal screws from exotic metals and titanium is one of our favorites because of its wide range of utility. Our titanium seal screws are available in diameters ranging from 4-40 to 1/2-20 and come in a range of head styles including pan head (slotted only), hex head and socket caps among others. All lengths are available and the parts can be made in both inches and metric sizes. Call us for a Quote today.