Newsletter – Feb 2017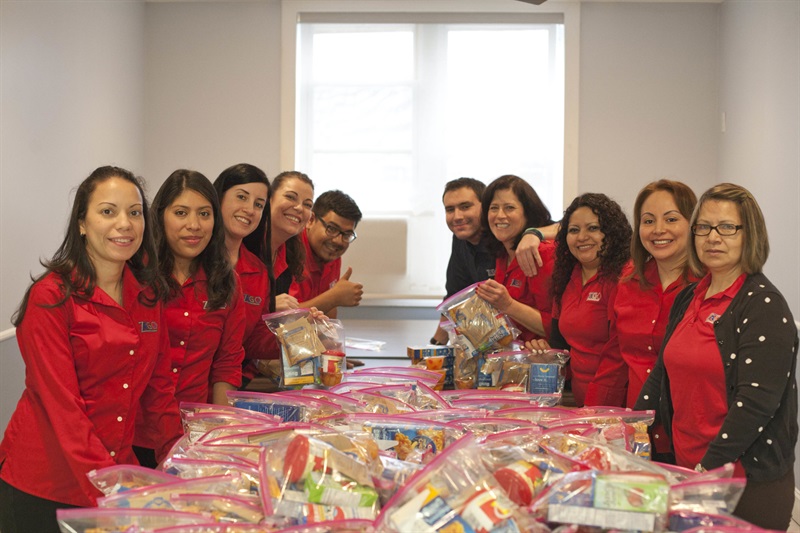 ---
---
The Women of ZAGO
ZAGO is proud to be an equal opportunity employer. As such, our workforce is diverse and multi-talented.
Although women make up nearly half the workforce nationwide women represent only slightly more than one quarter of manufacturing employees. Not so at ZAGO where women are fully represented and can be found in all departments from our factory floor to shipping and assembly, general operations and management, playing a critical role in our mission of providing 100% customer satisfaction.
Introducing:
Marcia Morales – CNC Machine Operator
Marcia has been employed here at ZAGO for almost 4 years. Marcia has worked in production in both of our divisions, fabricating our rubber switch boots and machining our self-sealing fasteners. Marcia excels at machining the grooves that make our parts unique and grinding and threading our fasteners for peak performance. Marcia has worked in the fastener industry for 20 years and is one of our most experienced workers. Marcia is "very proud to work at ZAGO, the best company in NJ."
Jacqueline ("Jackie") Luciano – General Manager & Marketing Director
Originally the manager of a small law office, Jackie came to ZAGO in 2007 after time off for motherhood, as a part-time bookkeeper. We recognized, however, that she was capable of managing much more than our books and in 2012 Jackie was promoted to position of full-time Genera l Manager. Jackie has proved invaluable in instituting many of the management and logistic systems that have made our company so much more efficient and successful. Jackie is a native of Newark and graduate of Rutgers, Newark. We are also proud to report that this May Jackie will receive her Masters in Business Administration from Rutgers's EMBA Program and has already put much of what she has learned to work here at ZAGO.
Alejandra ("Aly") Damacela - Marketing & Sales Associate
Alejandra joined our company in October of 2012. Originally trained in banking, Aly has learned the ins and out of the fastener industry starting as a sales associate and moving up to be our marketing coordinator while still handling many sales functions and making sure that orders are processed swiftly and accurately. Aly has found her home here in the fastener industry and loves working with our customers. A new mother, Aly did not miss a beat and has fully integrated her new role as mom with her new role as marketing associate always going above and beyond for our customers with the goal of moving up here at ZAGO.
ZAGO Loves Helping the Center for Food Action
Here at ZAGO we are passionately committed to helping those less fortunate than ourselves in our community. This year we have instituted what will become a company tradition of showing some love to one of our local food banks, the Center for Food Action(CFA) . The mission of the CFA is to "prevent hunger and homelessness and improve the lives of individuals and families living in poverty." As an act of love, on Valentine's day ZAGO will donate 100 Weekend Snack Packs to the CFA. Weekend Snack Packs are delivered by CFA to schools and are designated for children who receive free and reduced price lunches who risk food insecurity on the weekends. ZAGO is proud to partner with the CFA and to help make a dent in childhood hunger.