A Limitless Array of Colors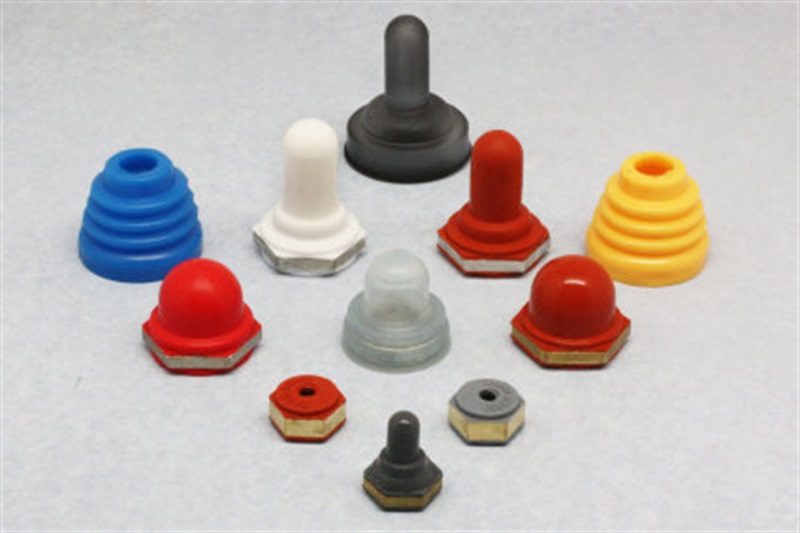 ---
---
ZAGO Manufacturing is pleased to offer sealing switch boots in every color imaginable. ZAGO supplies switch boots that perfectly match client color specifications, be it red, green, blue, or a color no one has even heard of.
Whether you are looking for switch boots that match a panel cover, or switch boots of various colors so as to differentiate between switch function, ZAGO is the company to turn to. ZAGO can custom-tailor switch boots for clients using its custom-compounding capabilities that allow it to manufacture silicons products of any color. Colors include Pantone, Federal Standard, neons, collegiate, metallic, pearlescent, UV glow, and glow-in-the-dark.
All ZAGO products are compliant with RoHS and B-5423 specifications. Thanks to years of experience, advanced technology and color matching capacity, ZAGO's can craft custom-tailored switch boots for clients. Details about ZAGO's switch boots can be found at zago.com. By exploring the site, visitors learn about the materials ZAGO uses to manufacture switch boots, ZAGO's production capabilities, molding process, tooling methods and more. By referring to detailed and clear charts and diagrams, visitors discover the many customizable possibilities available with ZAGO. A user-friendly order form featured on the site lets customers quickly and efficiently order products and begin using them shortly after.
Please Contact ZAGO for More Information:
Jaqueline Luciano-Brito
ZAGO Manufacturing Company, Inc.
Phone: (973) 643-6700
Fax: (973) 643-4433
Email: Jackie@zago.com
zago.com