Scholarship Awards Announced!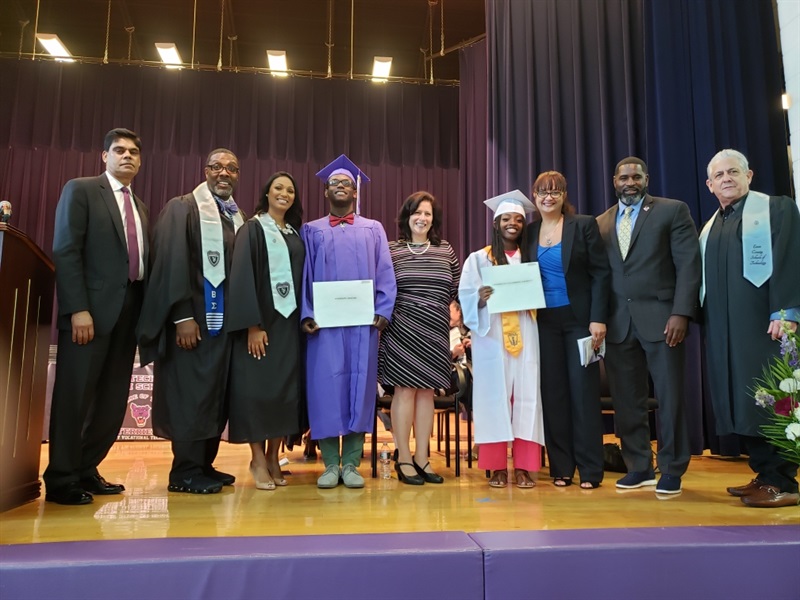 ---
---
Our CEO Gail Friedberg Rottenstrich was honored to attend the graduation of 170 students from Newark Tech High School as well as to announce the winners of ZAGO's first annual manufacturing scholarship award. The two talented, highly motivated winners were La'Naysa Coleman-Dewitt and Kamari Snow.
Newark Tech is a regional public high school located in the heart of Newark which offers occupational and academic instruction on subjects including information technology, STEM careers and manufacturing. Students applying for ZAGO's scholarship were asked to create presentations on how advanced manufacturing can be a force for positive change in the world. The applicants submitted original, creative and sophisticated presentations which our management team were delighted to review. And, in the end, it was so difficult to choose just one winner that we decided to make two scholarship awards.
We are happy to report that Ms. Coleman-Dewitt, who was also the class valedictorian, will be attending Stevens Institute of Technology this fall. Mr. Snow, who has invented a truly creative snow removal robot, will be attending the New Jersey Institute of Technology, the institution where ZAGO got its start in 1993. We wish both students as well as all of the other graduating seniors the best of luck!