Durable, Long Lasting Sealing Plugs for the Ultimate Performance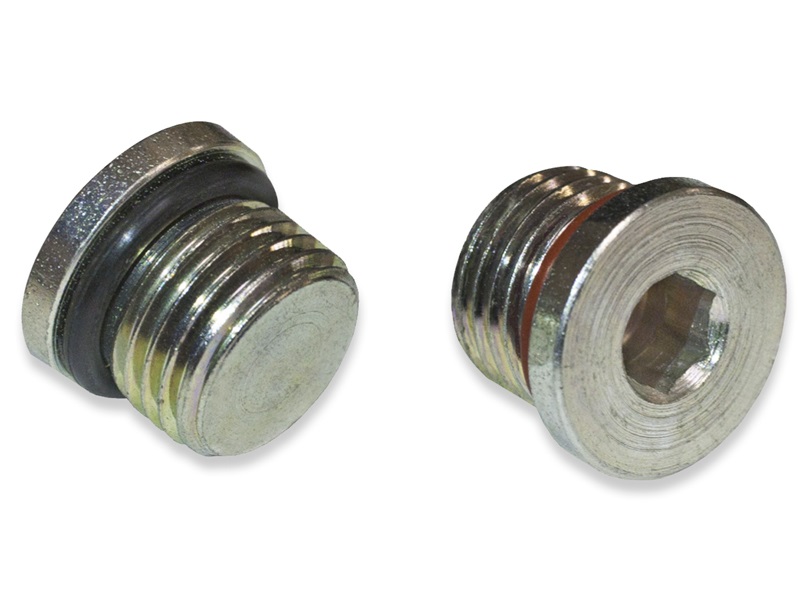 ---
---
Professionals across a wide spectrum depend on ZAGO everyday for the protection and fortification of their mission-critical equipment. Like ZAGO's other advanced hardware, ZAGO's self sealing plugs create the ultimate seal and block against leaks in and leaks out. ZAGO's seal plugs are special groove-headed fasteners which feature a captive, built in O-ring. ZAGO inserts the ring with great precision into the groove under the seal plug head, such that, when the O-ring is compressed, it forms a complete seal around the fastener. And that's exactly how the seal plug prevents liquids and gaseses from leaking out or into your tanks and devices.
ZAGO has long been the industry leader in the production of sealing products. The company crafts each seal plug with meticulous precision, using only the finest raw materials available. Seal plugs are engineered using brass and silicone rubber for the O-ring element. And not only are seal plugs highly effective, but they are also easy to use. They require minimal installation time and zero clean up time, and they can be reused for years. The seal plugs function exceptionally on a variety of surface types, provide you with metal to metal contact and grant you 360 degrees of protection.
Industry leaders in various sectors depend on ZAGO everyday. While ZAGO began with manufacturing hardware for rugged military applications, today the company's products touch a wide array of industries. Indeed, ZAGO's seals should be used in every electronic device that is exposed to saltwater, dust, precipitation, and chemicals. As such, professions who produce consumer appliances, industrial controls & tools, waterproof electronics, medical equipment military equipment and many other products will benefit greatly by using ZAGO's sealing plugs.
You rely on your equipment everyday, and you need it to perform optimally. ZAGO is proud to offer you top notch solutions. Don't risk damaging your equipment–fortify it with ZAGO's seal plugs, and watch it perform at optimal levels. Whether you operate in the field, in the sea or in operating room–we can design the optimal seal plugs for your devices. ZAGO's highly qualified team of engineers will gladly consult you on your upcoming project, so don't hesitate to call the company to learn more about our sealing screws.