Sealing Screws That Power On When the Going Gets Tough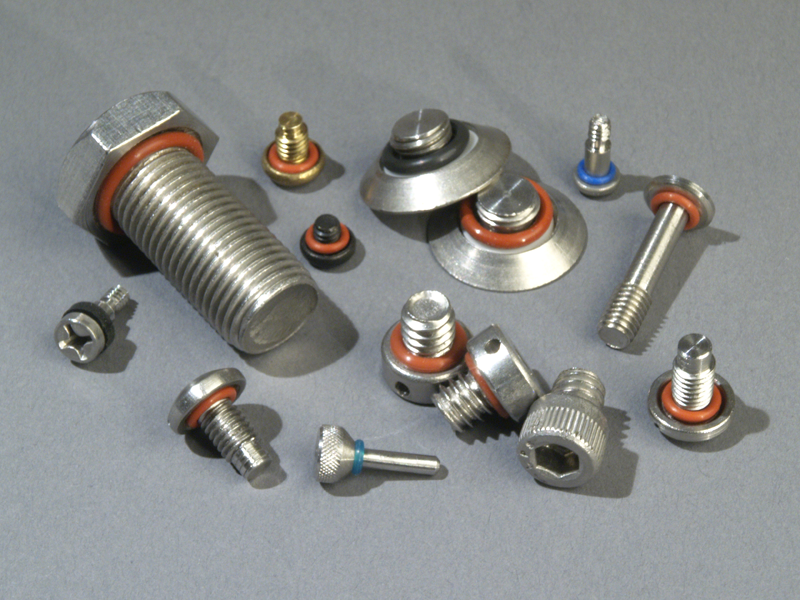 ---
---
ZAGO is a leading producer of sealing screws, screws so powerful you will never want to go back to those ordinary screws. So, what, in fact are seal screws? Seal screws, manufactured by ZAGO, are screws revolutionized. Indeed, seal screws, unlike ordinary screws, seal out contaminants, and seal in whatever it is that must stay in. ZAGO's switch seals, thus, keep your equipment working perfectly for years of end.
ZAGO's self sealing screws feature a compatible rubber O-ring device that creates the ultimate seal around the screws. How does it work? When torque is exerted on the screw, the O-ring reshapes and fill in the space around the screw completely, creating a very effective seal. This seal stand up against all kinds of contaminants and chemicals, and keeps the screw strong even in the face of pressure, vibration or extreme temperature. That way, equipment, with screws never compromised, will keep functioning at optimal levels for numerous years to come.
The seal screw is available in wide array of styles. You can customize the materials you would like, plus you can customize the screw head style and the threading. Some screw come with special pellets or strips that mitigate vibration.The screws are easy to use (use them as you would an ordinary screw) and reuse them many time. Your screws and bolts will perform extraordinary thanks to the O-ring. With metal on metal contact and 360 degrees of sealing protection, you can find a stronger faster on the market.
The ZAGO sealing screw is engineered stands up the harshest climates out there, and is utilized by industry leaders worldwide. Producers of hydraulic of fuel systems must use ZAGO's seal screws to prevent leakage, as do producers of marine hulls, valves, consumer products and more. Today, more and more are turning to ZAGO to deliver them the outstanding, dependable seal screws they need for their mission critical equipment. Whether your equipment faces extreme pressure, liquid intrusion, vibration or any other harsh threats, you need ZAGO's seal screws.
Don't take risks–prevent leaks by using ZAGO's switch seals. For the sake of your safety and prosperity–make the switch now, and take advantage of the cost-effective deals on seal screws offered by ZAGO. See for yourself the difference ZAGO's screws will make for your equipment. Get in touch with ZAGO now to learn more and to get a quote.