Fortify Your Equipment with ZAGO's Unbeatable Heavy Hex Sealing Nuts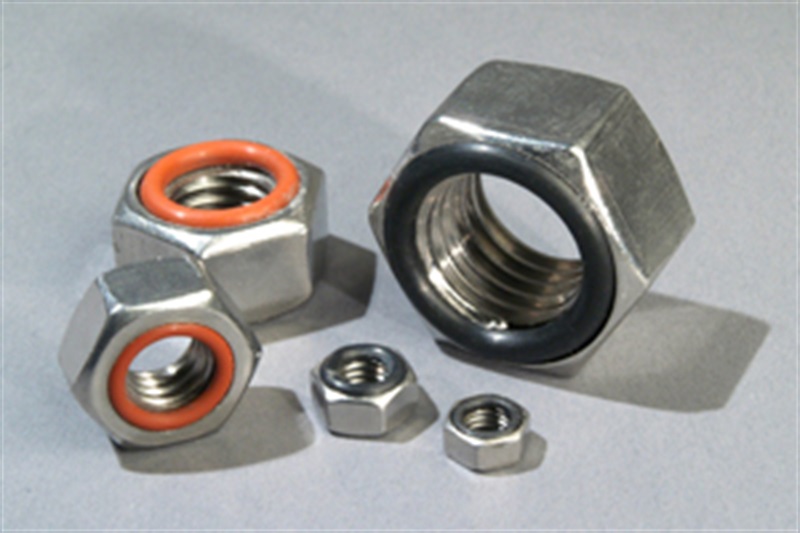 ---
---
ZAGO's ultra tough heavy hex sealing nuts are built to withstand pressure, vibration and contamination. How do they do it? ZAGO's heavy hex flange nuts create an airtight seal along a bolt's threading. Thus, in situations in which gas, liquids, vibration or contamination are an issue, it is key to implement ZAGO's heavy hex sealing nuts, instead of regular, non-sealing nuts. This way, you can ensure that your equipment continues to perform optimally in all environments.
ZAGO's revolutionary technology involves bonding a unique silicone element into the hardware device, thus eliminating any need for you to turn to messy chemical substances to achieve sealing security. The hex sealing nut can, in fact, be used just the same as any other nut. You don't need to prepare it or clean up afterwards. This is hugely important, as it means that you will not be exposed to potentially harmful chemical vapors or liquid sealants.
How does it work? When you torque the nut, the nut forms an exceptionally powerful seal around the threading within the bolt which retains its strength under virtually any conditions. Like other ZAGO products, the hex seal nut is ready to use and is reusable. ZAGO can custom-tailor heavy hex sealing nuts such that they will conform entirely to your specifications. It's the cost-effective solution to leaks and malfunction. With ZAGO's self sealing nuts, your equipment will last you years longer.
ZAGO's heavy hex sealing nuts are engineered out of a single piece, and deliver multi directional protection. They function great with metal-on-metal contact, and can be used with virtually any surfaces. Whether you need your equipment to operate exceptionally underwater, up in space, in the operating room, at a petroleum plant or anywhere else for that matter, invest in ZAGO ultra durable hardware today. Get in touch with ZAGO today to learn more about the company's heavy hex sealing nuts.