Don't Let Leaks Get the Better of Your Equipment–Use ZAGO's Socket Cap and Hex Bolts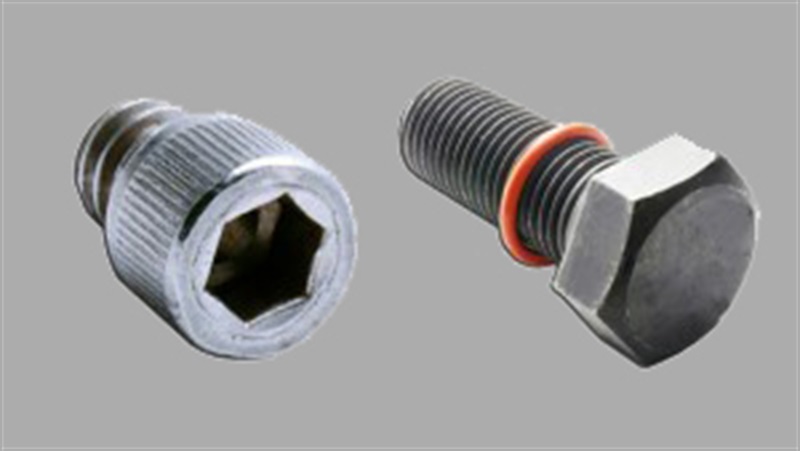 ---
---
If you are operating in environments in which leaks are a concern, then it's key that you upgrade your hardware. ZAGO proudly produces exceptionally powerful socket cap and hex bolts, which go the distance in preventing leaks in a variety of circumstances. ZAGO's hex bolts and socket cap screws, like their machine screws, are engineered to seal out or in air, fluids and virtually all chemical substances. They can also function exceptionally well when severe vibration is present. Indeed, ZAGO offers its clients options to include pellets strips and patches which mitigate the effects of vibration on fasteners.
ZAGO's hex bolts and socket caps are engineered with a unique, resilient and malleable O-ring element. The O-ring is ingrained within the hardware, meaning that it is ready to use and requires zero preparation or clean up hassle. No messy chemical sealants, no chemical vapors. Just easy to use and highly effective pieces of hardware. How does it work? The built-in O-ring creates both an external and internal seal seal, thus fortifying fasteners against virtually all harmful element.
Consult with ZAGO's engineering department to choose the ideal O-ring material and bolt material for you application. ZAGO can customize the ideal socket cap and hex bolts for your next project and for a multitude of applications. ZAGO's socket cap and hex bolts can be reused for years, and function great with metal on metal contact. Plus, they function exceptionally in virtually any environment and with any surface materials.
ZAGO offers you a wide range of sealing screws to choose from. The company can provide you with a variety of thread types, including left-hand threading. These pre-assembled pieces of hardware are not only easy to use, but they are also extremely effective in preventing leaks. In order to ensure that your equipment is performing up to par, and in order to counteract the degrading effects of wind, oil, vibration, dirt, water and more, invest in ZAGO's top of the line socket cap and hex bolts. Get in touch with ZAGO today to learn more.