SHIPPING
WORLDWIDE
Product Spotlight: Sealing Nuts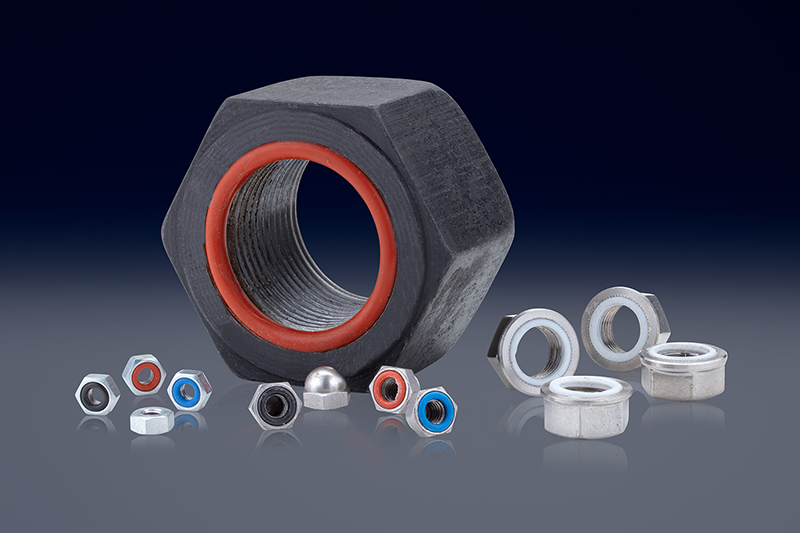 ---
---
Benefits
Unlike Ordinary Fastening Nuts: Engineered with 360° rubber O-ring technology to prevent contaminants from leaking into or out of your equipment and potentially damaging the environment.
Wise Investment: Save time and money in costly repairs/ replacement parts. No need for washers.
Durable: Rubber O-ring is unbreakable, air-tight, and leak-proof once seal nut is torqued, unmatched gripping ability, reduced stripping. Easy-to-clean.
Sustainable: Corrosion resistant and reusable.
Variety: Available in Hex, Hex Flange, Low Acorn, and High Acorn. Offered in different thread sizes and rubber materials.
Highly Specialized: Meets Military Spec AS568, food and medical-grade compliant rubber.
Certifications: Meets DFARS, REACH, RoHS, and DEKRA requirements. Buy American Act compliant and made in the USA.
Perfect for Sealing: Pneumatic valves and hydraulic systems, medical devices, marine, military and aerospace equipment, satellites, food processing and agricultural machinery.
Built to Withstand:
Water/Saltwater
Moisture/Humidity
Precipitation
Oil/Lubricants
Air & Gas
Alcohol & Disinfectants
Pressure & Vibration
Dust/Dirt
Extreme temperatures & weather
Ozone & UV