Rocker Switch Seals: Take Your Switches From Ordinary to Extraordinary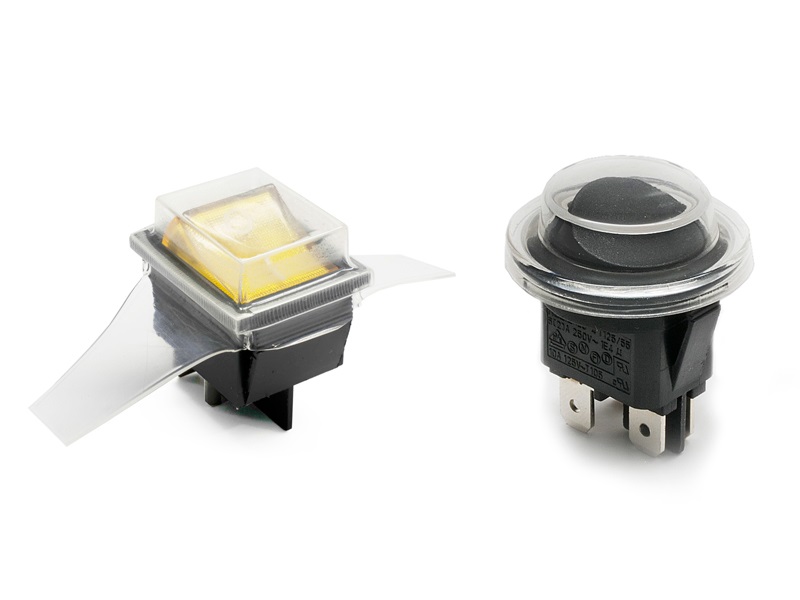 ---
---
Don't let leaks get the best of your rocker switch seals–shield them off from external threats with ZAGO's top of the line switch seals. Indeed, wherever the threat of leakage is present, it is absolutely imperative to protect rocker switches with ZAGO's switch seals. ZAGO has positioned itself as the leader in the sealing product manufacturing world, and continues to deliver its global clients the impenetrable products they seek.
ZAGO's rocker switch seals are crystal clear, splash-proof shields that fit precisely over your rocker switches, and deliver you both the ease of use and the protection you seek. These ultra durable shields block out invasive substances such as saltwater, fungus, dust and more, and thus protect your switches from damage. They are sleek, form-fitting and incredibly tear-resistant. In addition, ZAGO's rocker switch seals are reusable.
Ensure that your rocker switches are fully protected for years on end by keeping them covered with ZAGO's rocker switch seals. Thousands of professionals across the globe utilize ZAGO's crystal rocker switch seals every single day, to keep their sensitive electronic switches protected against oil intrusion, water intrusion, acid, chemicals, dust, dirt, bacteria and more. ZAGO's rocker switch seals are used on everyday consumer products, on rugged military equipment, in marine systems, fuel systems and more.
Whatever your application, ZAGO can plan and produce the ideal rocker switch sealing solution. ZAGO's highly qualified team of engineers is ready to learn about your needs, and work with you to devise the optimal solution. The company boast world-class manufacturing equipment, and utilizes only the finest materials on the market. Get in touch with ZAGO today to find out more about these special rocker switch seals.