Techies see their future in STEM!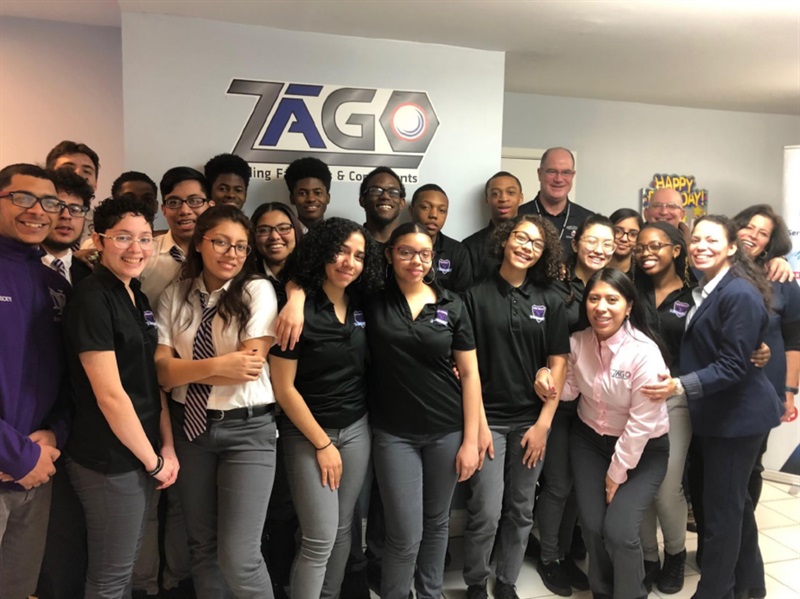 ---
---
Last week, ZAGO Manufacturing Co. hosted a manufacturing facility tour for more than 20 star STEM students from Essex County Newark Tech, and it was a blast! What a gratifying experience to watch faces light up as students viewed different stages of the manufacturing process, and as they spoke about their dreams, higher education plans and future careers in STEM. And perhaps, as a result of our tour, manufacturing!
Whatever path they choose, the future is bright: should they pursue a career in manufacturing, there are presently over 350,000 available positions to choose from in New Jersey alone. In terms of landing a job out of college, in a new report by labor analytics firm Burning Glass Technologies, engineers had only a 29% probability of being underemployed, the best outcome for any major. The world is their oyster!
Thank you NJMEP and Judith Fleischer for arranging this tour and the opportunity to meet the incredible students of Essex County Newark Tech and their passionate, dedicated engineering and robotics teacher, Mr. Bill McCullough.