ZAGO Delivers You Cutting Edge Seal Rivets and Sealing Plugs Technology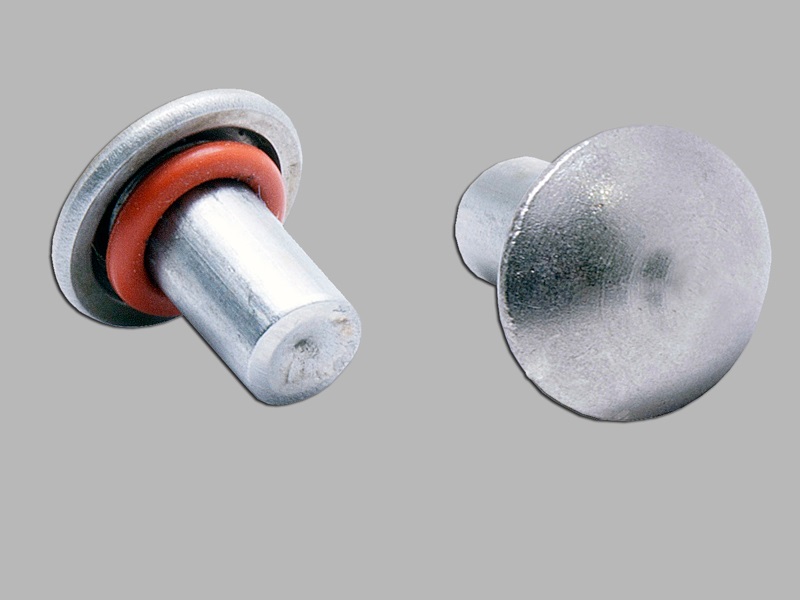 ---
---
Strengthen your equipment with ZAGO's cutting edge self-sealing rivets and seal plugs. Like ZAGO's self-sealing bolts and screws, this hardware has been engineered to effectively block out air, fluids, acid and various chemicals. ZAGO's seal plugs and rivets will secure your devices, no matter what the application. Without ZAGO's seal rivets and plugs, you run the risk of major leakage.
Unlike ordinary plugs and rivets, ZAGO's self-sealing hardware features a captive rubber O-ring elements which, when activated, forms a virtually impenetrable seal about the fastener. As such, the devices seal out and seal in elements, and deliver you the ultimate protection against leaks. The O-rings are fitted precisely into each rivet or plug. Not only are the plugs and rivets highly effective in preventing leaks, they are also ready to use and reusable.
Ensure that your equipment outlasts the harmful effects of pressure, vibration, contamination, oxidation and more by using ZAGO's self-sealing screws. They support metal-to-metal contact and perform exceptional with a variety of surface materials in various environments. They also perform in extreme temperature ranges. ZAGO supplies clients with countersunk rivets and with domed rivets, and can customize style and materials based on your needs.
If you are operating in harsh environmental conditions, then make sure your equipment is prepared by swapping ordinary hardware for ZAGO's top of the line self sealing rivets and seal plugs. They offer you reliable fortification, and can be customized to fit your exact specifications. Don't take risks with your mission critical machines and equipment; get in touch with ZAGO today to discuss your sealing needs with an expert engineer. Work with ZAGO to enhance a current system, or to plan a strong foundation for a future system.