ZAGO switch boots: Protection that Goes Above and Beyond IP-67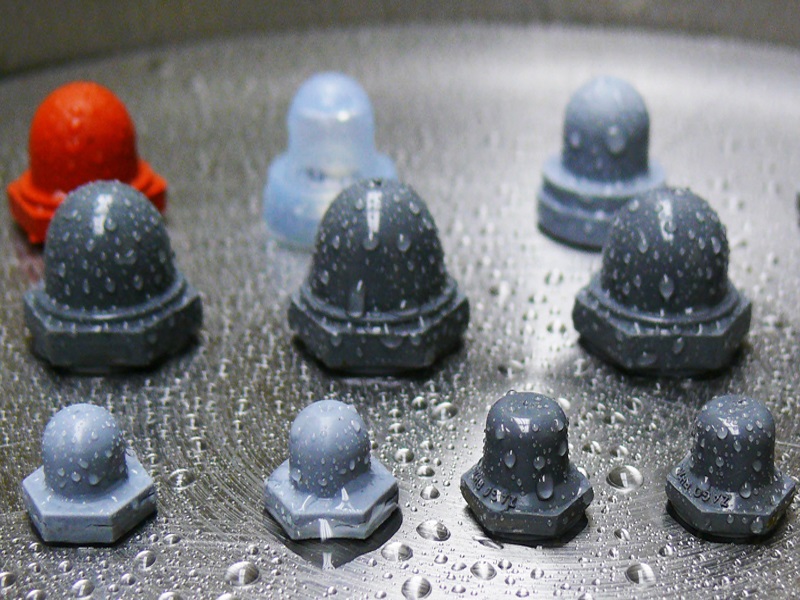 ---
---
ZAGO Manufacturing Company recently announced that it would be expanding it line of sealing switch boots to include new boots that go above and beyond the IP-67 rating. ZAGO, in doing so, is directly addressing growing customer needs.
Recently, a ZAGO client that manufactures instruments for navigation informed ZAGO that one of the company's push button switches, mounted on equipment used for marine navigation, was malfunctioning due to salt deposit intrusion. Indeed, even though switch was sealed to IP-67 standards, it still would not hold up against salt water. In response, ZAGO quickly analyzed the situation, and provided the company with the perfect switch boot sealing solution. What ZAGO's client discovered in the process was that, just because a switch may be labeled "sealed," does not necessary mean that it is sealed sufficiently enough to hold up in tough conditions. Thats where ZAGO comes in which its lines of switch boots, built to provide the ultimate sealing protection.
In todays world of manufacturing, more and more businesses choose ZAGO to fulfill all their sealing requirements. Manufactures of all types of equipment–from navigation devices to switch breakers–depend on ZAGO to fortify their goods. Not only are ZAGO's products cost effective, they are also aesthetic and can be customized in all aspects, including with respect to color. And of course, clients can always depend on ZAGO for long-term durability and protection against the elements.
ZAGO is a leader in the field of sealing product manufacturing. ZAGO engineers are available to work closely with customers to devise a plan of action when it comes sealing. Together with their clients, ZAGO designs customized switch boots, fasteners, and crystal seals that simply seal the deal. ZAGO produces its sealing products from its headquarters in Newark, New Jersey, and uses only the finest materials and most efficient machinery. Thanks to ZAGO's prime location, the company can orchestrate daily shipments worldwide–including to destinations in the Americas, Asia, and Europe.
Please Contact ZAGO for More Information:
Jaqueline Luciano-Brito
ZAGO Manufacturing Company, Inc.
Phone: (973) 643-6700
Fax: (973) 643-4433
Email: Jackie@zago.com
zago.com