ZAGO's Brand New Crystal Clear Rocker Switch Boots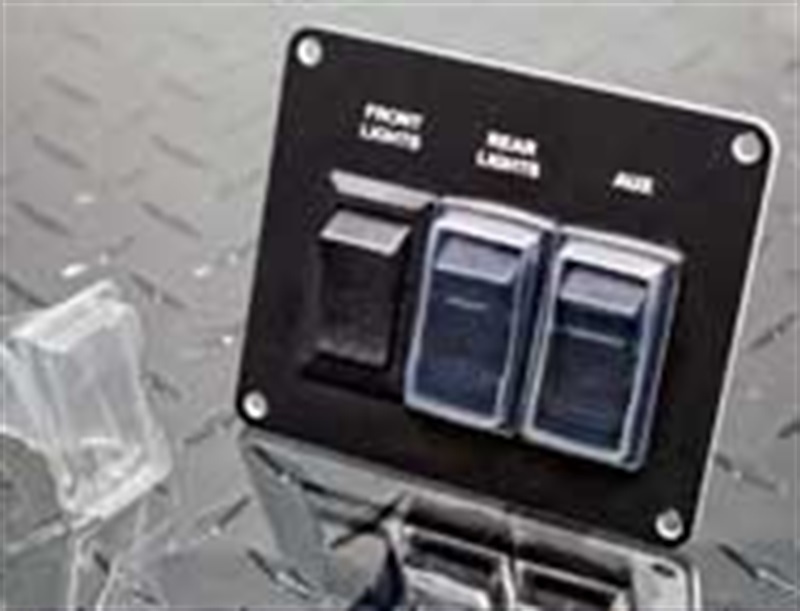 ---
---
In the case that a switch is exposed to harsh conditions, it will most likely need more protection. Without an extra layer of fortification, a switch can quickly deteriorate, causing the entire equipment on which it is mounted to malfunction. Even a switch that is labeled "sealed" may not stand up against challenges in the environment.
Switches are delicate items with a huge responsibility. Often times, switches that need to function in tough conditions where saltwater, oil, and other contaminants are present can end up deteriorating quickly. Thats why ZAGO went out and designed new crystal-clear switch covers which not only fully protect your switches, but are also aesthetically appealing, economical, and convenient to use.
ZAGO, unlike competitors, can design entirely customized sealing solutions which, when mounted on your switches, will protect your equipment and make it last for years. ZAGO's engineers are happy to sit down and plan with you the sealing solution that is perfect for your needs. ZAGO has a great deal of experience in its field–for two decades the company has been crafting high quality sealing products from its high-tech facility in Newark, New Jersey, using only the finest materials available on the market.
Please Contact ZAGO for More Information:
Jaqueline Luciano-Brito
ZAGO Manufacturing Company, Inc.
Phone: (973) 643-6700
Fax: (973) 643-4433
Email: Jackie@zago.com
zago.com