ZAGO's Crystal Tactile O-Ring Seals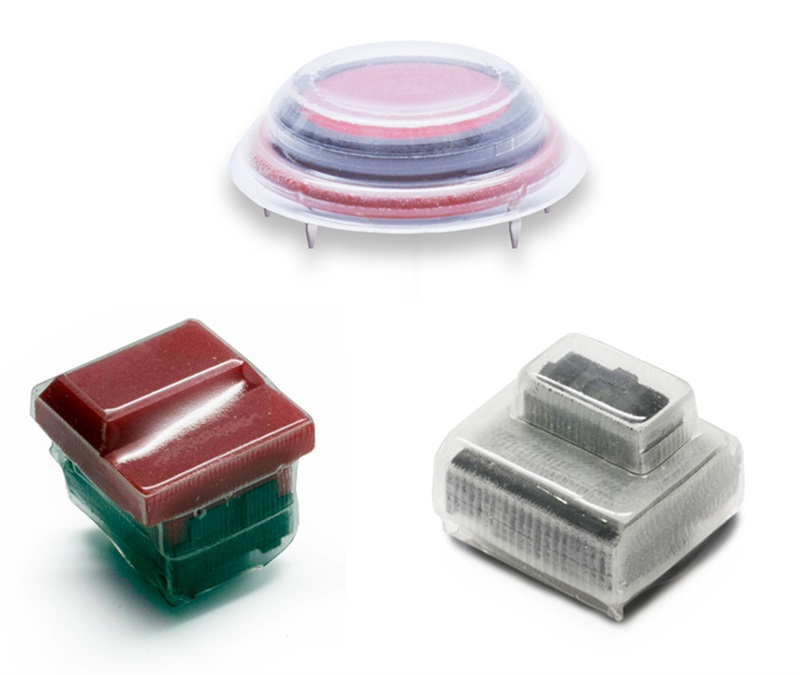 ---
---
The challenge we face today is that ordinary tactile switches simply won't survive in tough conditions. Thus, in response to this challenge and to meet customer needs, ZAGO, a top manufacturing company, developed a unique structure that provides switches with the ultimate protection.
ZAGO, a manufacturing company based in Newark, New Jersey, has developed a product with a double seal structure that protects not only switches themselves, but also the switch cut-outs within the panel. How does it work? ZAGO inserts an O-ring into a groove which is imbedded within the switch seal cover; as the seal makes pressured contact with the panel, the O-ring is squeezed and thus forced to change its shape and to create a powerful seal. This process creates the ultimate, durable seal for the switch. What's more is that the crystal seal requires a hassle-free installation process, and enhances the appearance of the switch.
Crystal seals manufacture by ZAGO have a great modulus of elasticity; thus, they are both highly flexible and retain their structure perfectly after years of use. As a result, they are highly resistant to chemicals, pressure, and abrasion. They also function superbly in extreme temperatures. ZAGO's latest Crystal O-ring seals can be customized to fit most types of tactile and push button switches.
ZAGO is an expert in building practical, competitively priced and environmentally sustainable sealing solutions which fortify equipment so that it operates dependably for years. Major leaders in the manufacturing sector rely on ZAGO to supply them with unsurpassable sealing covers for their push button, toggle, rocker, and tactile switches, as well as their circuit breakers. When it comes to sealing off switches from saltwater, grime and more, ZAGO gets the mission accomplished.
Please Contact ZAGO for More Information:
Jaqueline Luciano-Brito
ZAGO Manufacturing Company, Inc.
Phone: (973) 643-6700
Fax: (973) 643-4433
Email: Jackie@zago.com
zago.com