COVID-19: ZAGO Sealing Fasteners Available for Surge in Ventilator Manufacturing; ECMO Systems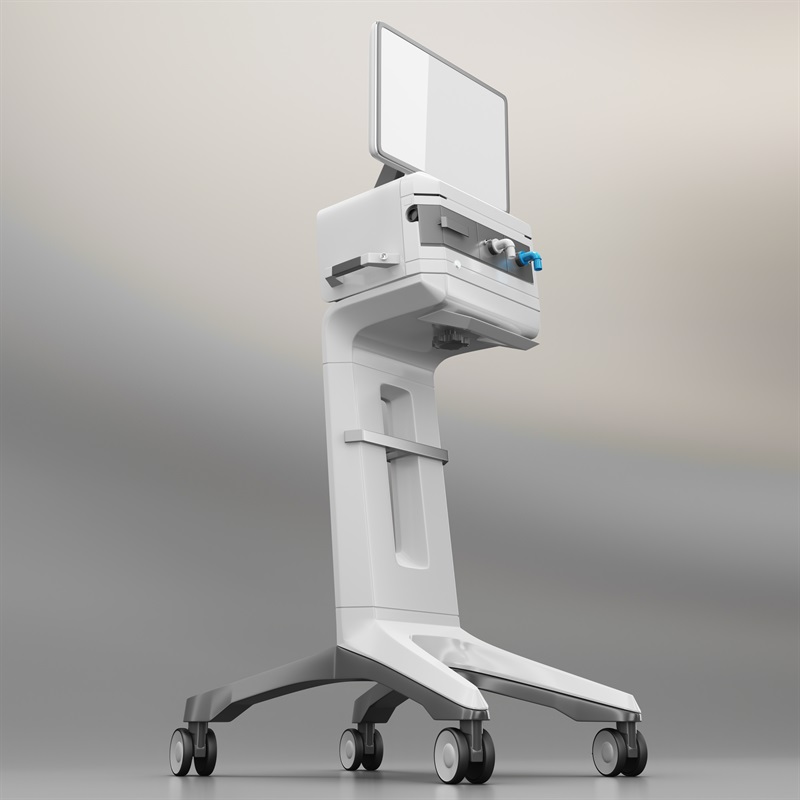 ---
---
As manufacturers across industry sectors pitch in to accelerate production of life-saving ventilator equipment, ZAGO Manufacturing is ready to meet heightened, global demand for its specialty high-tech sealing fasteners. Ventilator manufacturers rely on ZAGO clean, sustainable sealing solutions to protect and optimize functionality and performance of their state-of-the-art ventilator equipment.
In addition to medical ventilators, ZAGO high-tech sealing screws, nuts, bolts and washers are critical in the production of pneumatic hospital beds, powered air purifying respirator masks and Extracorporeal Membrane Oxygenation Systems (ECMO), which are akin to external blood pumps and are in dwindling supply. Frontline healthcare workers and volunteers rely on them as part of their Personal Protective Equipment (PPE) when treating COVID-19 patients.
While applications vary, ventilator manufacturers often integrate ZAGO sealing fasteners in the suctioning mechanism of the compressor in order to prevent airflow leakage while ensuring that contaminants are sealed out.
Unlike ordinary fasteners, ZAGO high-tech sealing fasteners are engineered with a rubber O-ring that when tightened, permanently seals out hazards while withstanding extreme pressure, temperature and weather. ZAGO sealing fasteners are corrosion-resistant and made in the U.S.A. with FDA-approved O-rings.
According to Harvey Rottenstrich, Lead Engineer, President and Co-Founder of ZAGO Manufacturing based in Newark, NJ, "Medical devices that contain either a suction mechanism or a pumping mechanism benefit from integrating ZAGO high-tech sealing fasteners with O-ring technology as they are essential for optimal air flow, reliability and peace of mind."
The goal now is to ensure that manufacturers who are new to ventilator manufacturing and its supply chain are aware of ZAGO and its capabilities.
"It's important that manufacturers who are stepping in to produce ventilators and may be unfamiliar with the supply chain, know that ZAGO is here and capable of meeting heightened demand," says Gail Friedberg, CEO and Co-Founder of ZAGO, a woman-owned business started 27 years ago
When it comes to producing medical ventilators for COVID-19 patients, every second counts. "If we can save manufacturers, engineers, purchase managers and distributors precious time by letting them know that we are here for them; hopefully, we can play our part in the expeditious production of ventilators and in saving lives," says Friedberg Rottenstrich.
An Important Message About COVID-19: ZAGO is Manufacturing without Disruption
While New Jersey Governor Phil Murphy issued Executive Orders restricting the operation of businesses in New Jersey, according to the Official COVID-19 Information Hub, "…manufacturing… may continue operating," but with limited staffing "to ensure that essential operations can continue."
In anticipation of the Governor's orders, ZAGO has been operating with a mix of limited onsite administrative staffing and telecommuting since March 16, 2020. We have instituted on-site procedures to ensure the continued safe operation of our factory and safety of our production team. We are running smoothly, without any disruption to our supply chain.
To build your product and request a quote online, please visit www.zago.com or email info@zago.com Questions? Please contact Kim Keating, Director of Customer Success, at kim@zago.com.
Note: If you have orders that directly relate to the supply chain needs of manufacturers providing critical medical equipment, please indicate that on your Purchase Orders and alert us to orders that are already in-house so we can move them to the front of the production line.